Nittan Case Study on Bloomfield Shopping Centre
Nittan are delighted that after careful consideration Solutions for Systems in Northern Ireland chose to use Nittan equipment to protect the Bloomfield Shopping Centre in Bangor. In fact, William McBride of Solutions for Systems stated "Nittan were specified because the client required that the system selected be compliant, cost effective,...
Nittan exhibit at FIM Expo Belfast October 2021
Come and visit Nittan at FIM Expo on 19th October 2021 at Titanic Centre in Belfast. Run by the Fire Industry Association, this free to enter event on the 19th of October allows you to check out the latest fire detection and alarm products in an informal setting. There...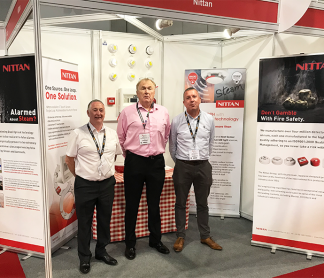 Nittan exhibited at The Fire Safety Event 2021
Nittan Europe are delighted that we could take part in The Fire Safety Event at NEC Birmingham, held on 7th – 9th September 2021. This free to enter event was aimed for visitors to gain direct insight into the latest fire protection and prevention products and solutions, to maintain...