Nittan release Technical Guidance Videos
Release of Nittan Technical Guidance Videos. Nittan are pleased to announce the exciting news that seven more Nittan Technical Guidance Videos have been launched today and are available to view on the Nittan Channel on YouTube.  https://www.youtube.com/user/NittanChannel Topics chosen are related to frequently asked questions on our evolution loop calculator and...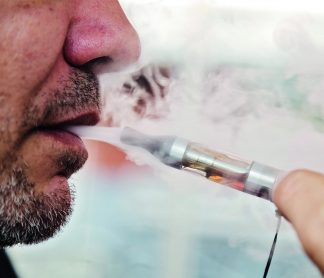 FIA Release Fact File 85 – E-cigarette Vaping
Following increased reports of unwanted alarms caused by e-cigarette vaping and the lack of clear information in the market place, The Fire Industry Association has now published Fact File 85, covering their use and possible effects on Fire Alarm Systems. This is free to download from the FIA website. https://www.fia.uk.com/searchResults/Fact...
Nittan Europe Welcomes an Important Visitor from HQ
Nittan Europe Ltd Management team are very pleased to welcome Mr Toru Nakazawa, General Manager, Nittan Overseas Business Division. As part of his trip to Nittan Europe, Mr Nakazawa will also be visiting some of Nittan's key business partners.