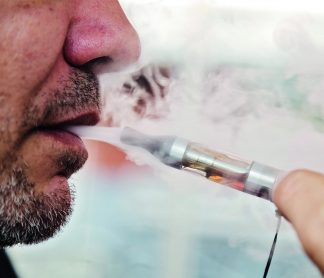 FIA Release Fact File 85 – E-cigarette Vaping
Following increased reports of unwanted alarms caused by e-cigarette vaping and the lack of clear information in the market place, The Fire Industry Association has now published Fact File 85, covering their use and possible effects on Fire Alarm Systems. This is free to download from the FIA website. https://www.fia.uk.com/searchResults/Fact...
Nittan Europe Welcomes an Important Visitor from HQ
Nittan Europe Ltd Management team are very pleased to welcome Mr Toru Nakazawa, General Manager, Nittan Overseas Business Division. As part of his trip to Nittan Europe, Mr Nakazawa will also be visiting some of Nittan's key business partners.
Replacement Product – ST-H2-AS
In order to maintain support for Nittan's older Sensortec Protocol Analogue Addressable range, we have developed the ST-H2-AS Heat Detector. This is intended to be a direct replacement for the current ST-H-AS detector, which we are no longer able to manufacture due to component obsolescence. As a direct replacement there...